Fifu's rooftop restaurant features a panoramic view of Jaisalmer Fort. Our chefs happily prepare a wide selection of Indian and Continental meals and snacks as well as a range of local delicacies. All of our food is vegetarian and we offer cooking classes upon request. We will teach you how to cook chapatis (Indian bread), and how to expertly use spices to create your own Indian feast. And no Indian cooking class would be complete without a lesson in preparing Chai.
Be sure to try the typical vegetable of the Thar Desert, Ker Sangris, and the traditional Thar Desert Dal (lentils), Bati (bread baked on sand) and Churma (Thar Desert sweet). All dishes and more are available on our rooftop.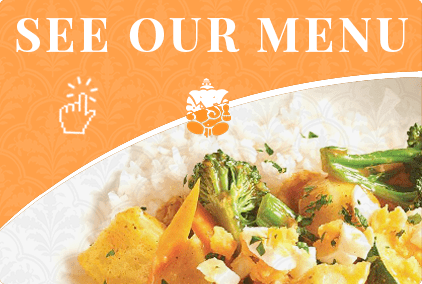 FOOD QUALITY
High Standards
---
At Hotel Fifu we follow the strictest sanitation guidelines and we can guarantee that our foods come from fresh sources and are prepared in clean conditions. You can eat at ease in our rooftop restaurant.
Ambiance
---
Fifu's Restaurant terrace offers panoramic views of Jaisalmer Fort. We create a romantic atmosphere and ambiance with soft music and candle light. It is the perfect spot to relax, read your book, meditate or simply catch up with friends. Our comfortable seating invites you to recline for hours as you rest after a long day of exploring.
Personal Service
---
Our restaurant staff are available to serve you any time of the day. We use filtered water to cook all of our food. We will also adjust the meals spiciness according to your taste. Please do tell us of any food restrictions, allergies, or preferences and we will do our best to honor them.
Opening hours
---
Fifu restaurant is open between 07:00 and 23:30 everyday.